-XBOX360- XBLA Thief v1.0.2.1 - 3.91MB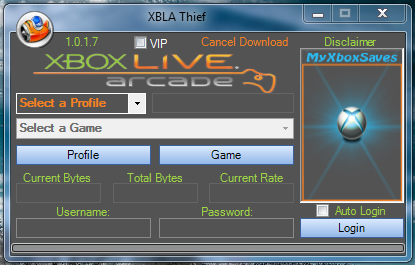 Yep, for a few weeks most XBLA games, map pack and normal games like "Resident Evil 5, Limbo ,...) available on the Microsoft server, are available for download on most of the tracker and using software such as XBLA Thief 1.0 (available below). Unlike the former, these games are signed and are therefore compatible with all consoles. They can be booted from a USB key or hard drive pre-formatted by the console in the transfer from the PC.
Informations :
- Run XBLA Thief Download signed Game version that you want
- Copy Game to USB Key
- Enjoy it !!
Download Links :

Mediafire.com

Fileserve.com

Hotfile.com